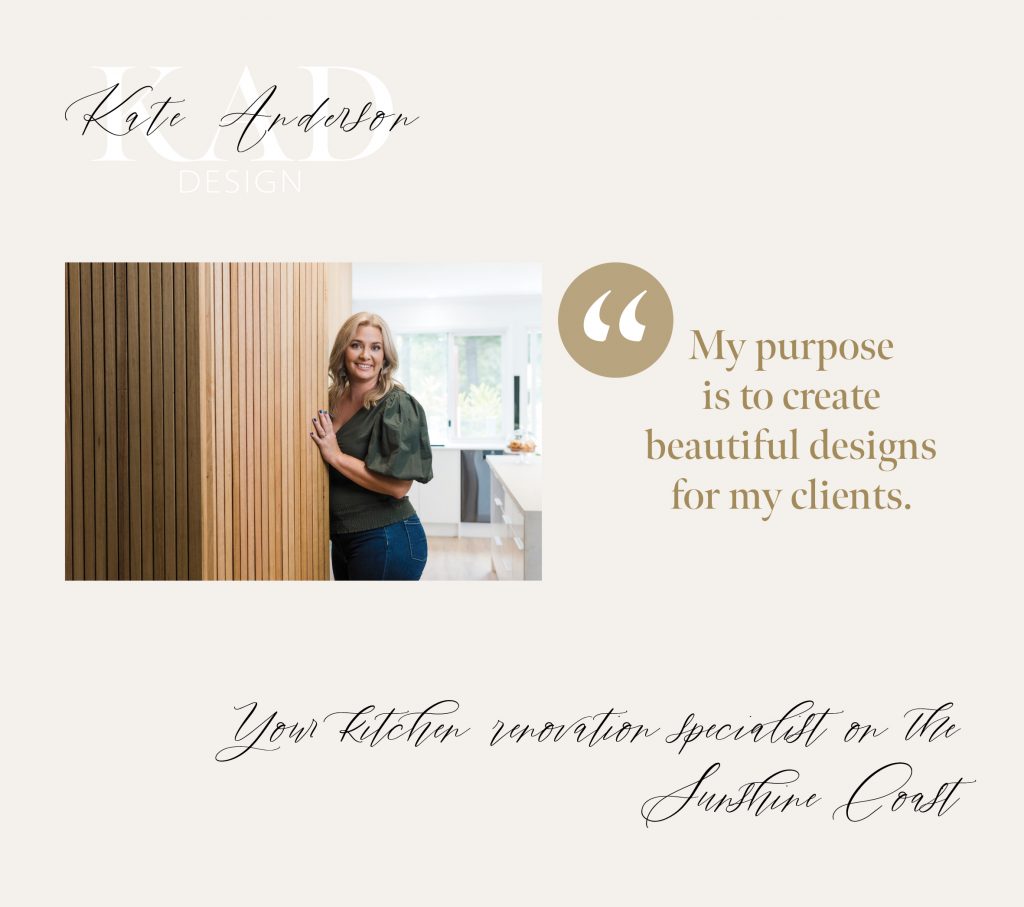 Award Winning Kitchen Designer, Kate Anderson Design KAD is a local family owned business based on the Sunshine Coast, QLD.
At KAD we're a company that believes in pushing boundaries, we're passionate about shaking up a dated Kitchen Industry with innovative thinking and inspired interiors drawn from our love of our local landscape on the Sunshine Coast.
We're a company for the dreamers, who believe no idea is ever too grand.
Every great design begins with an even better story and we love to listen. For all those optimists who dive in head first, trust us, we will help you every step of the way.
Our design foundations are based on Communication, Trust and over 16 years experience in renovations and kitchen design. We love open communication and have the knowledge and expertise to help you navigate through your renovation journey.
At KAD, together with you, we help maintain the connection throughout our design process, whilst working seamlessly with our recommended trades. Our extensive experience in both residential and commercial kitchen design ensures a broad client list from developers, architects, builders, home builders and individuals from across the Sunshine Coast.