As Sunshine Coast Kitchen and Design Specialists, KAD were thrilled to recently have one of our kitchens feature with Porta – Australia's leading suppliers of decorative timber products.
Thank you for the opportunity Porta.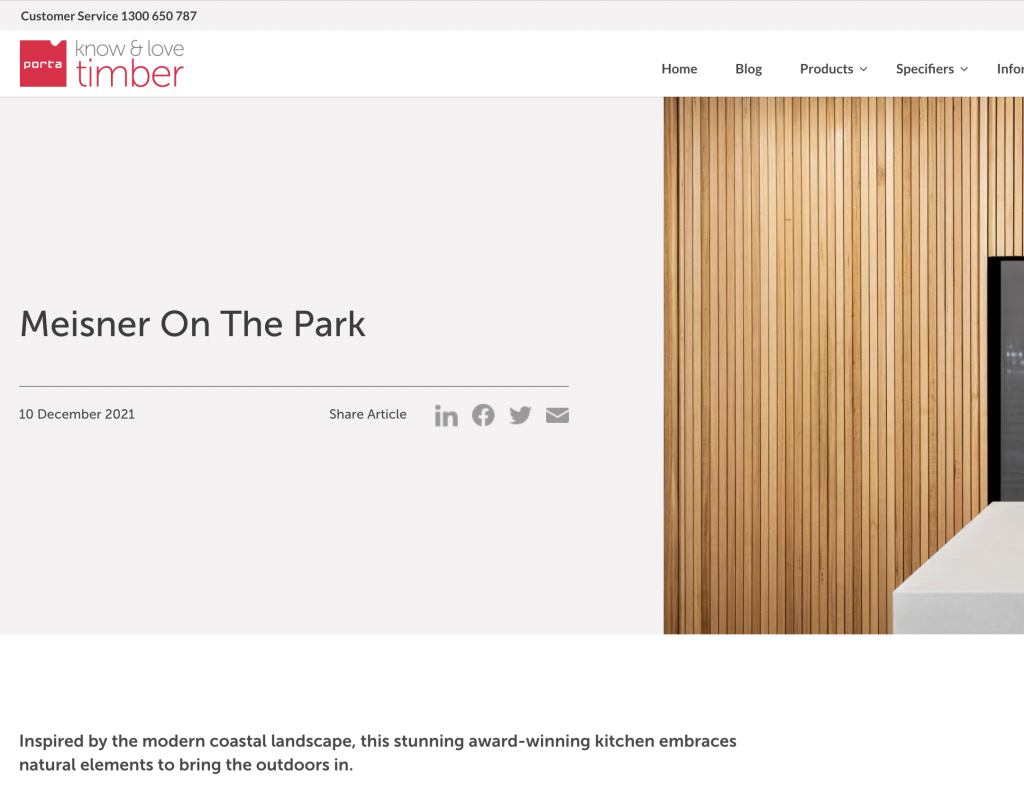 The breath-taking 'Meisner on the Park' is an award-winning kitchen from Kate Anderson Design (KAD). The kitchen is also the designer's personal project. "This is my dream kitchen, and the planning and design stage took me over six months," explains Kate. "I have three beautiful boys and a husband, so I needed a robust but elegant coastal kitchen that suited the open plan living."
As a stand-alone piece of art, the kitchen features a wall of beautiful Porta Tasmanian Oak Dressed All Round battens. "The use of Porta Tasmanian Oak laid in vertical form gave the extra height the space needed to feel bigger than the original kitchen we ripped out, as well as the additional luxury of hidden cabinetry behind the entire wall of timber," says Kate.
The hidden cabinetry behind the wall of Porta timber is Kate's favourite element of the project. "Although this was a time-consuming task, it was well worth the money, time and effort," says Kate. "The battens were individually hand sanded back, and then finished with a Danish oil to give a natural, raw finish."